NOT saved in Blockchain
Regular document.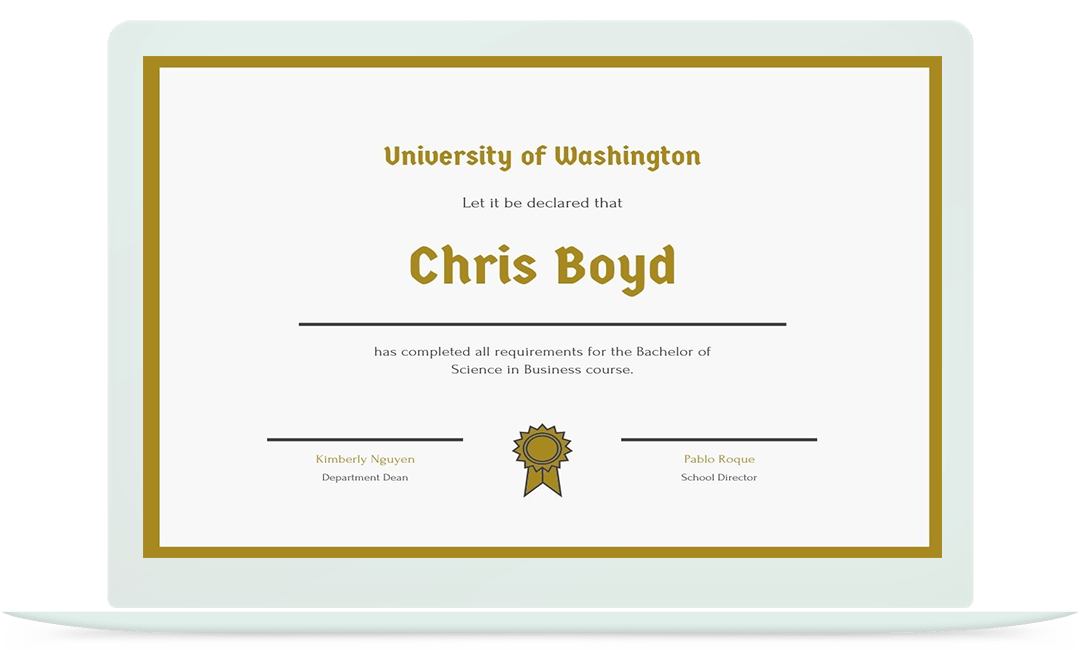 This is a Diploma sample PDF file not saved in the blockchain.
SAVED in Blockchain
Certified and verified by Edbit.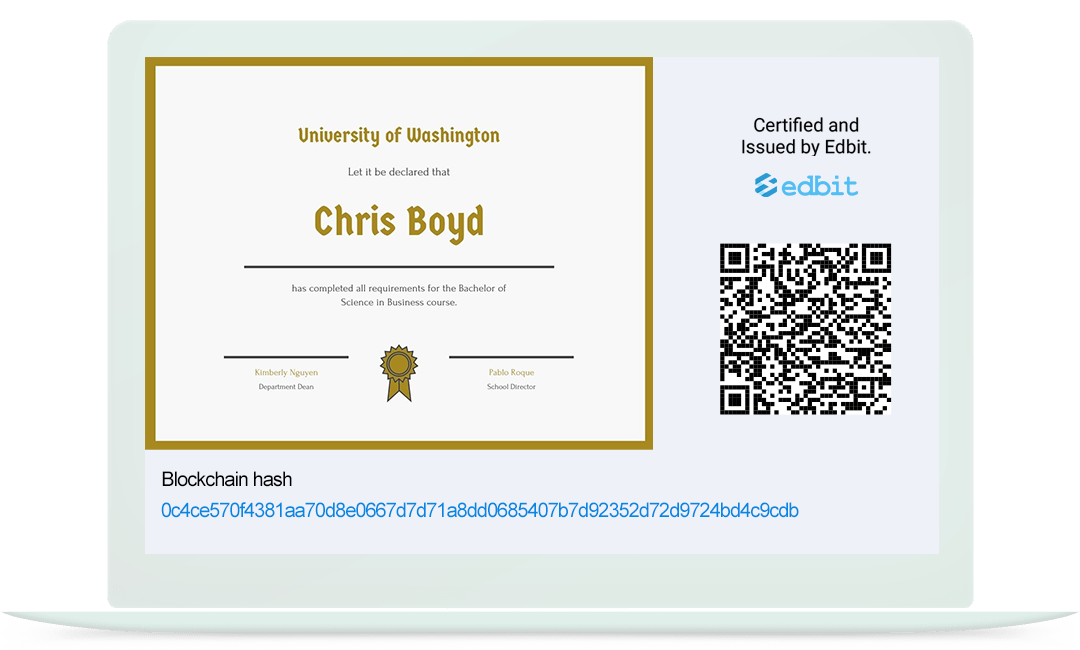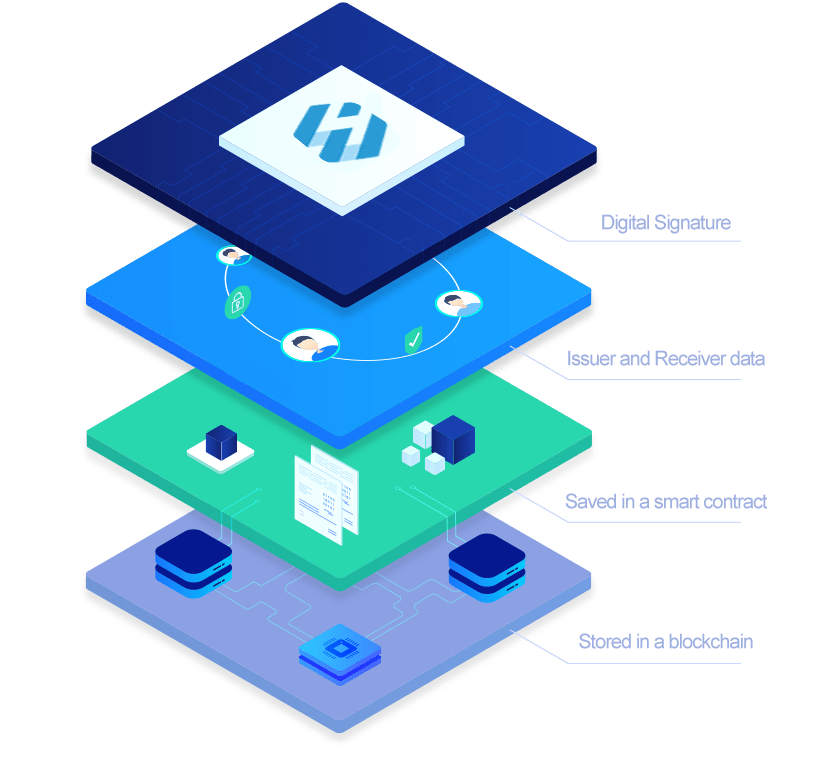 Why save documents in the Blockchain?
Blockchains offer a new public infrastructure for verifying credentials in a manner far more durable, secure and convenient than relying upon a single authority.
Improve Efficiency
Blockchain-anchored records don't require middlemen to send or verify.
Prevent Fraud
Make it hard to impersonate records from your organization with cryptographic signatures.
Provide Ownership
Empower recipients with records they own and can have verified anywhere.
SCHOOLS
Issue Verifiable Digital Records
Edbit provides a complete system to issue official records using a blockchain-anchored format that is instantly verifiable anywhere in the world.
School invites student to receive a blockchain credential via Edbit Portal.
Student accepts invitation, sending school their blockchain address.
School hashes the credential onto the blockchain.
School sends student a blockchain credential to their mobile app.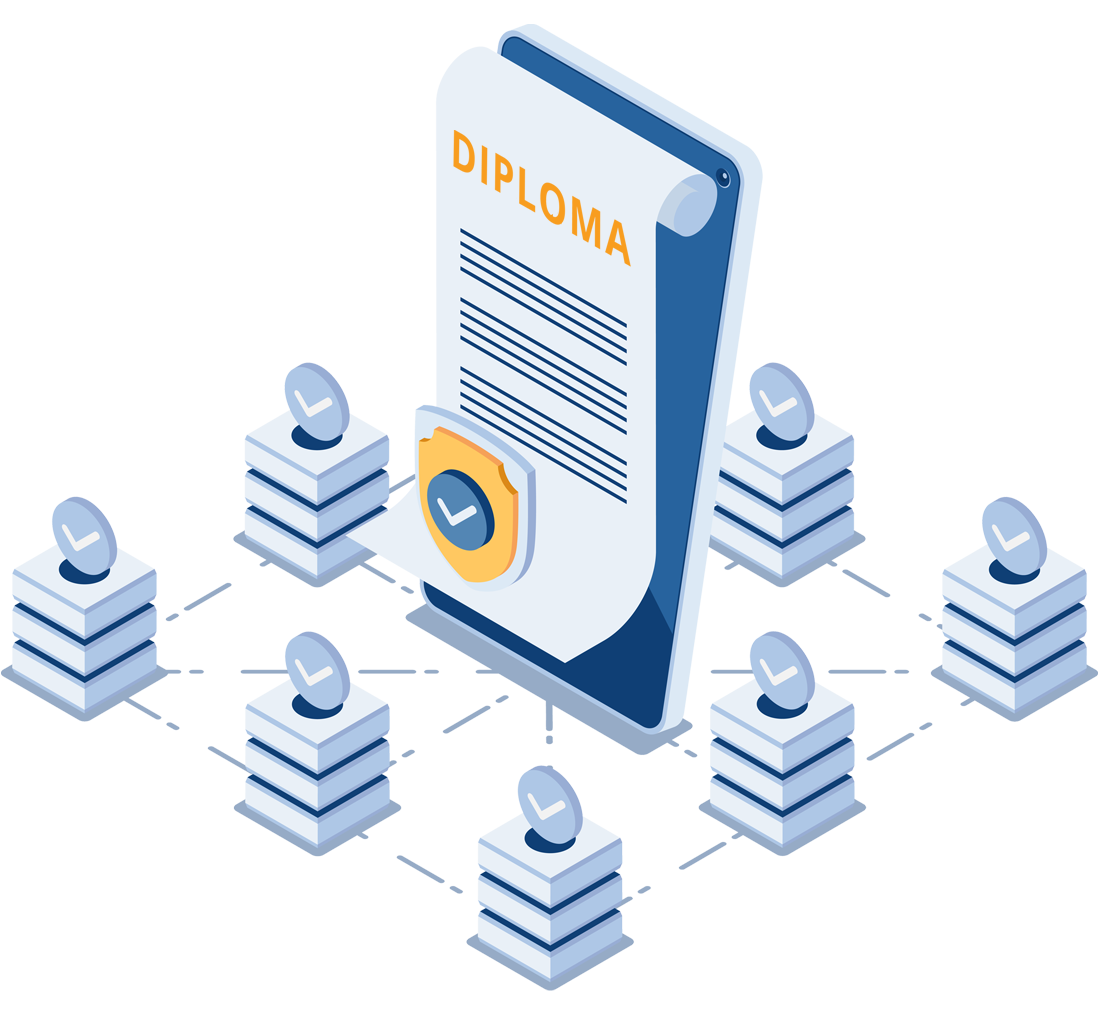 Organizations
The organizations below have integrated with the Edbit APIs to save their students and employees credentials into the blockchain.
Restaurant locations
2000+
EDUonGo Inc
EDUonGo serves 450,000 students in 42 countries with its LMS.
The Startup Studio
Learn to Start ensures students in the K12 are future-ready.
Ucodemy LLC
Itchcode helps K12 teachers provide computer science education.
Kiwi Learn Inc
Kiwi serves 2000+ restaurant locations in U.S. such as El Pollo Loco, Tazikis Caffee ...etc.
Cameron Academy
Rated #1 Real Estate School in Florida accommodating close to 5000 students at a time.
Vocabulary Uni
MyVocabulary.com serves 12,000+ teachers daily with its interactive puzzles.
Legonimbus
Turkey's First Digital Learning Marketplace.
JMDES
Jean Monnet Department of European Studios, the hub for elite medical degrees.
Get In Touch
Any questions? We are here for you.
13790 Bridgewater Crossings Blvd #1080

Windermere, FL 34786